Return to Glass Mountain
i-gizmo: clouds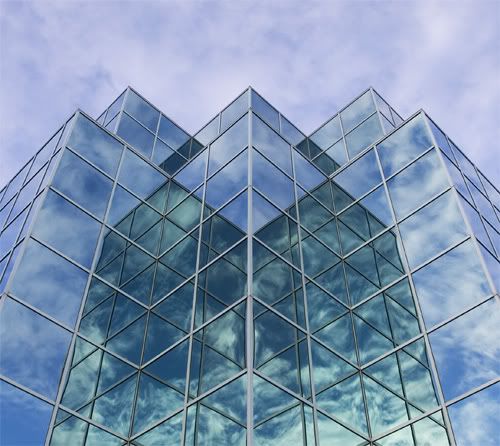 Canon 20D Canon 17-40 L @17mm f/11 1/100
Thanks to everyone who commented on yesterday's post!
I went back to the building this afternoon, and found the
reflected colors & patterns even more dramatic than
yesterday. I did some minor levels and curves adjustments
on these, but no other color manipulations. For the image
above, the point of view is similar to yesterday's image,
although I've shown a bit more of the building vertically.
For the image below, I moved back to create a composition
of diamonds and hexagons.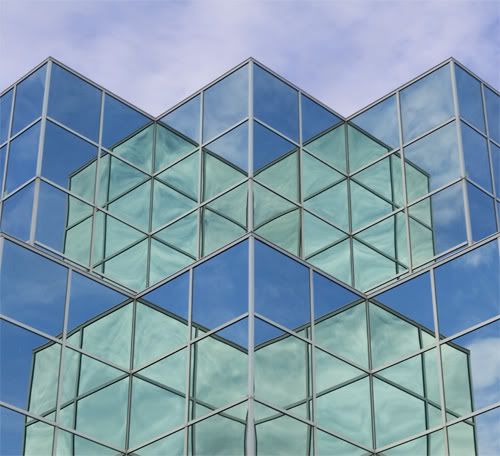 Canon 20D Canon 24-70L @46mm f/11 1/100