More Monarchs
Monarch Feeding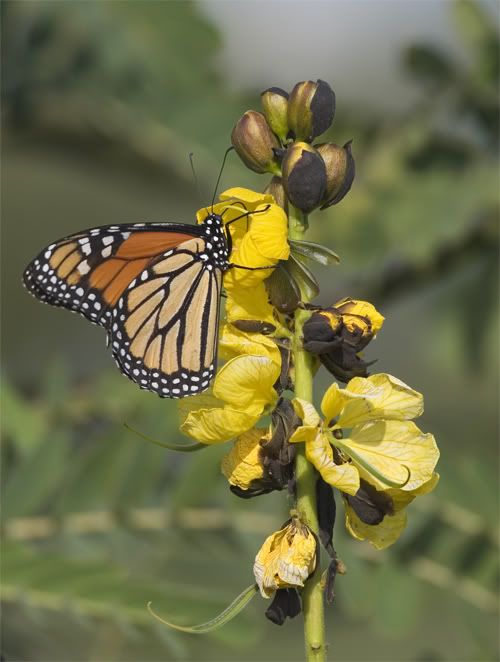 Canon 20D, Canon 100-400L IS @400 mm f/9 1/320
In this image the monarch's proboscis (feeding tube) is uncoiled
and extended into the flower, allowing the butterfly to extract
nectar.
Monarchs Mating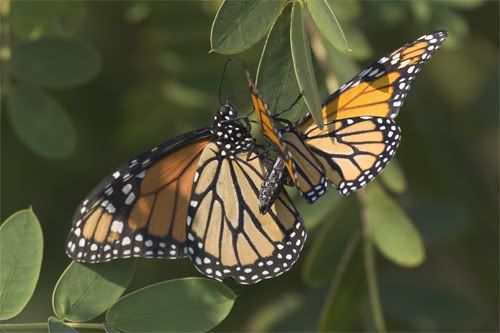 Canon 20D, Canon 100-400L IS @400 mm f/8 1/250
The woman from the G.Wiz science museum who released the
monarchs (see my previous post) told me that monarchs often
mate almost immediately after emerging from the chrysalis.
Sure enough, two of the newly-released butterflies began
mating on a nearby bush.