Monarchs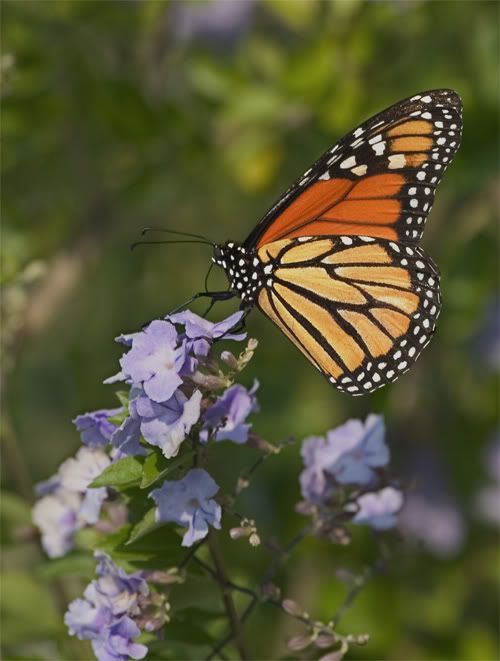 Canon 20D, Canon 100-400L IS @300 mm f/8 1/320
On my recent trip to Sarasota, my hotel was right next to the G.WIZ
Hands-On Science Museum. One morning I went out walking and saw
several monarch butterflies on a cluster of flowering bushes at the
side of the museum. I was taking photos when a woman came out of
the museum and started talking to me. She told me she had planted
the bushes, choosing some that would provide food for larvae, and
others with flowers that would attact the adult butterflies.

She then went back into the museum and brought out a box with
screened sides. Inside, attached to the top, were seven or eight
monarch chrysali. During the night butterflies had emerged from
four of them, and were clinging to the sides of the box. She gently
took each butterfly on her finger, carried it to a flower, and
released it to feed.

Canon 20D, Canon 100-400L IS @ 400mm f/8 1/320