The World of RGB
R + B + G = White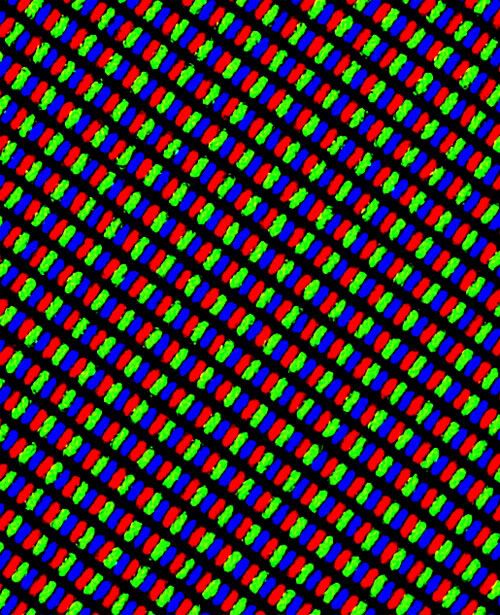 Canon 20D, Tamron 90mm macro f/16 1 s
Our photo group's assignment this week is rather vague,
at least to me, but I know it has something to do with depth
of field (DOF). I decided to use my flat-screen LCD monitor
for a DOF study. I'll be posting some of the results in the
next few days, but here for tonight are two macro abstracts
that are not part of the assignment.
The image above shows a small section of my monitor displaying
white. Because of the way the human visual system works,
combining red, green, and blue light in appropriate
proportions causes perception of white. When we look at
large color patches, as in the photo, we see the separate
colors, but when we look at the tiny pixels on a monitor
the eye cannot distinguish nearby pixels and the colors
merge to make white. The rows and columns on the monitor are
horizontal and vertical, but I rotated the camera for a
diagonal composition.
Blue Highway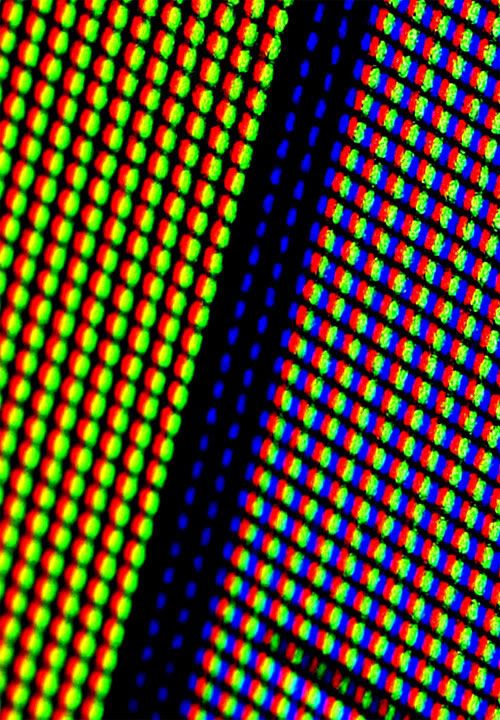 Canon 20D, Tamron 90mm macro f/16 4 s
This image shows a small segment of the Photoshop toolbar
against a yellow background. Mixing colored lights is not
like mixing paints. (If you want to get technical, mixing
lights is additive color mixture, and mixing paints is
subtractive.) Oddly enough, mixing red and green light
yields a perception of yellow. That's why the red and green
pixels are on, and the blue pixels are off, in the yellow
region on the left.