Two Southern Images
Southern Reflections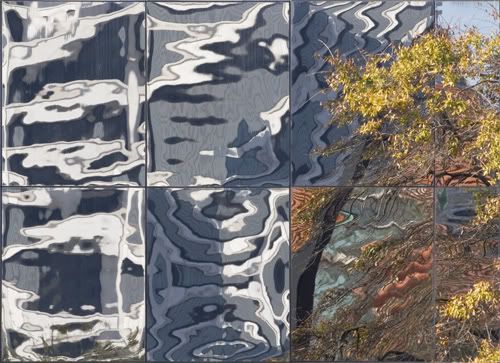 Canon 20D, Canon 100-400L IS @275 mm f/16 1/100
One afternoon during our recent visit to Jacksonville,
Florida, Chiarocscuro and I went with my parents to
The Landing, on the St. Johns River in downtown
Jacksonville. Many of the nearby office buildings were
highly reflective, and I couldn't resist taking some
reflection images.
Red-Bellied Woodpecker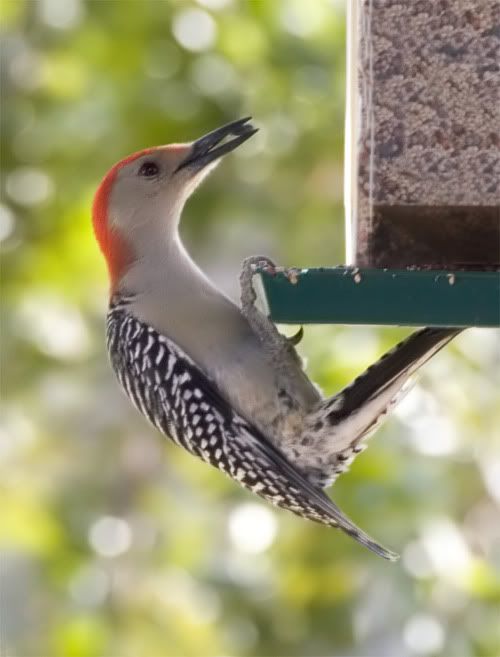 Canon 20D, Canon 100-400L IS @400 mm f/9 1/125
This woodpecker visited a birdfeeder at my parents'
house every morning and afternoon. For some
reason it hung from the ledge of the feeder rather
than perching like the other birds did. It really is
a red-bellied woodpecker and not a red-headed
woodpecker even though the red is on the head.