Fork with Melting Tines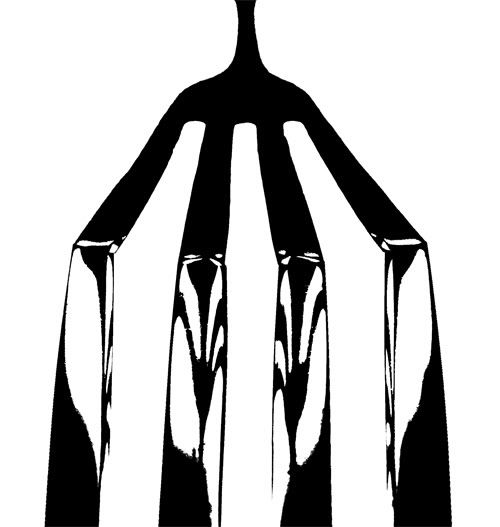 Canon 20D Tamron 90 mm macro f/16 1/8
I finally finished my utensils assignment. It didn't come easily,
but I ended up with 5 or 6 images I like.
This one is a reflection shot. The 'intact' part of the fork at the top
is a reflection in the bowl of an ice cream scoop, and the 'melting'
tines are part of the fork itself.