Puddle Reflection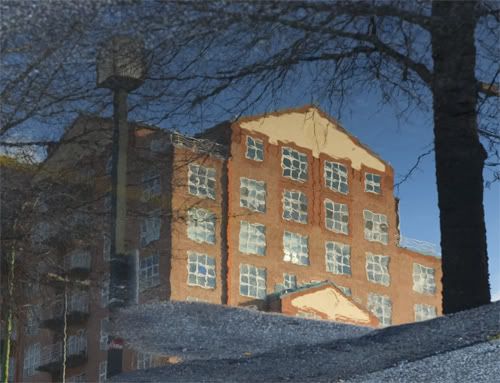 Canon Digital Rebel, Canon24-70 L @57 mm f/8 1/100
Chiaroscuro
and I visited the Baltimore harbor this afternoon.
We each took about a hundred photos, and each ended up with
five or six images we liked. (At least for me, that's a really
good percentage.)
This image is a reflection in a puddle in the parking lot where
we left our car. We both took a lot of reflection shots, and
Chiaroscuro tells me she's planning to post a different reflection
image of the same building, one in which the building is reflected
in the window of another building.