For Karenlology: Kats of Kansas
Executive Cat: You're Fired!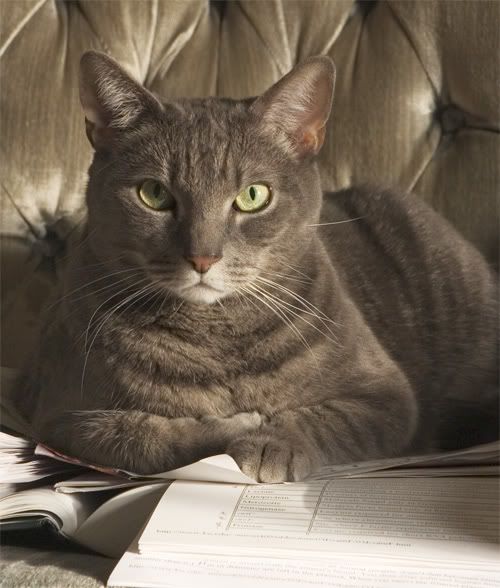 Canon Digital Rebel, Canon 24-70L @70mm f/8 1/13
This post is for
Karenology
. The first two images show Quark,
Karenology's cat, at his home in Lawrence, Kansas. I took these
when
Chiaroscuro
and I visited Kansas over the holidays.
Pay attention, because this gets complicated. Quark -- almost
always called Quarkie -- is the brother of Frosty, one of the
two cats for whom Chiaroscuro and I are the hired help. (See
here
for an image of Frosty.) Chiaroscuro adopted both Frosty
& Quarkie in Baltimore when they were kittens, but when she
moved to a place that didn't allow pets, they went to live in
Wichita, Kansas, with her sister, Karenology (and her mother
and brother). Chiaroscuro and I later took Frosty back to live
with us in Baltimore, and Karenology took Quarkie to live with
her at college in Lawrence. (I said it was complicated, not that
it was interesting.)
Innocent Cat: Who, Me?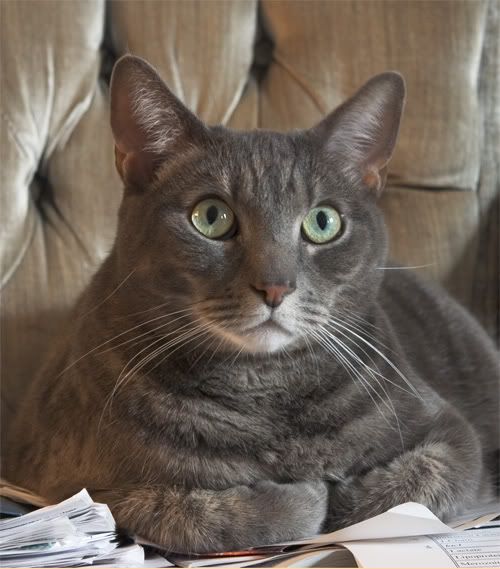 Canon Digital Rebel, Canon 24-70L @70mm f/8 0.5 s
This image more accurately reflects what Quarkie is like -- all
wide-eyed innocence and, in fact, cluelessness.
Balcony Cat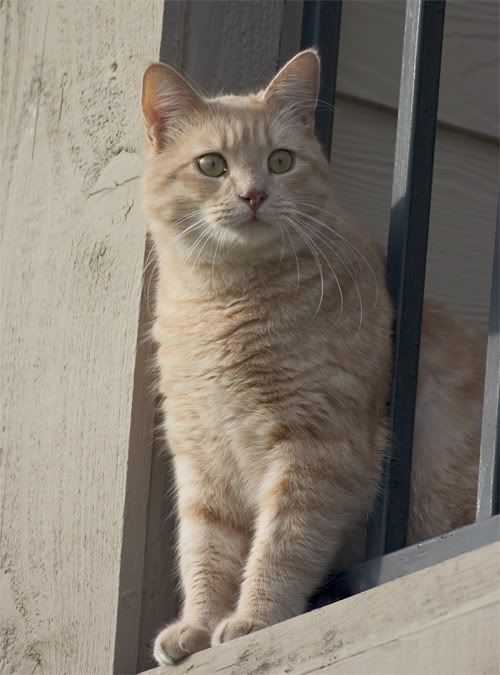 Canon Digital Rebel, Canon 100-400L IS @400mm f/5.6 1/800
This cat isn't related to Frosty or Quark. I just saw it leaning out of
a second-story balcony, and thought it was pretty.