Birds of Australia VIII: Noisy Miner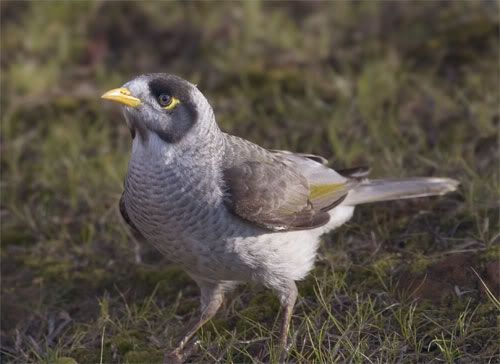 Canon Digital Rebel, Canon 100-400 L IS @275 mm f/7.1 1/250
The weather here is chilly and rainy, so I thought I'd go back
to
Australia for today.
In A Photographic Guide to Birds of Australia
Peter Rowland
of the Australian Museum writes, "the Noisy
Miner is by turns
aggressive, approachable, or curious."
This one was primarily curious, looking me over as I brought
out my camera. Rowland also says, "The Noisy Miner's name is well-
deserved: among the calls are a loud 'pwee pwee pwee' and
piping 'pee pee pee' when alarmed." However, I didn't hear a
peep (or pwee or pee) out of it.