Airhead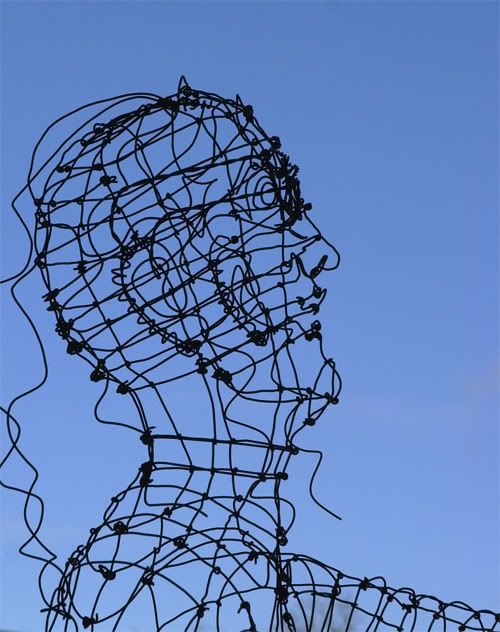 Canon Digital Rebel, Canon 24-70 L IS @ 70 mm f/11 1/400
Wire sculpture on the Johns Hopkins University
campus, shot against the first clear blue sky we've
had in Baltimore for quite a while, and the last we're
likely to have for another while. (We're expecting
snow tomorrow.)
Luminouslens
,
VisuallyMinded
,
Chiaroscuro
, a few others who don't
(yet) have photoblogs, and (last and least)
I have started an informal group to help
us improve our photography. This week we
gave ourselves the assignment of shooting
(a) the rather unphotogenic arts center on
the Johns Hopkins campus, and (b) an onion.
It will be interesting to see what we all
come up with. This is one of my images from
the arts center. At least we can shoot the
onions indoors while it snows this weekend.