An Abstract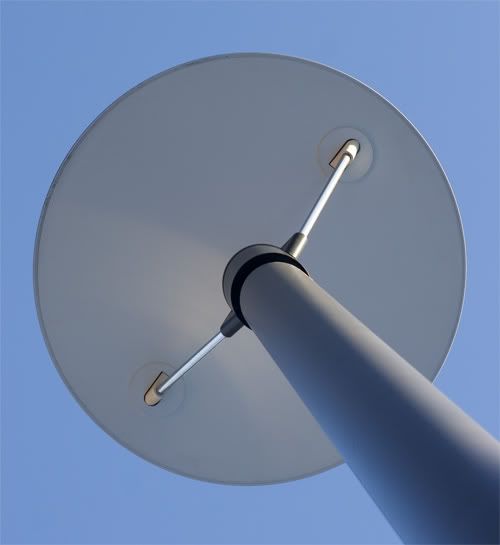 Canon Digital Rebel Canon 24-70L @ 65mm f/7.1 1/200
Looking up at an outdoor lamp in the courtyard of the arts
center at Johns Hopkins University. This is another of the
shots I took for our photo group's first assignment. The
next assignment is
utensils
.
Chiaroscuro
has already
created some amazing images with plastic spoons, so I'm
way behind before I even start.
Gienna of
Gienna Writes
took part at long distance in
the onion portion of the first assignment, producing the
very nice image
here
. Her site is also well worth visiting
for other photos, and for her posts about writing and about
life in general. It's one of my favorites.