Attack & Resistance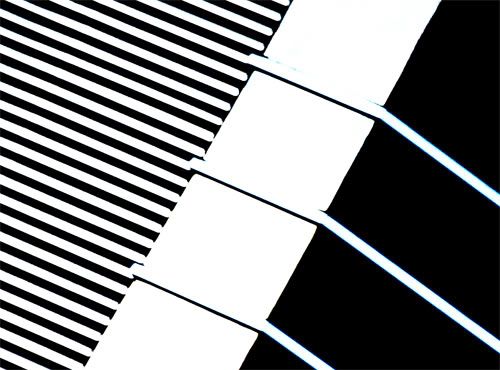 Canon 100-400 L IS @220 mm f/16 1/4
It was cold and windy today, and I didn't feel like venturing far from home,
so I took some shots of two nearby office buildings, and used them to create
abstracts. In this image, the diagonal white lines
seemed to me as if they were
attacking a
wall or barrier, which was resisting the assault.
I'll be away for the next several days (unfortunately somewhere colder
rather than warmer), and probably won't have the opportunity to post
any images until Jan. 1.
Happy New Year!